click thumbs
super large
super large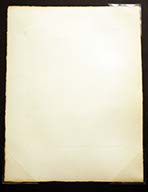 super large
"Circe" Plate 203 From The Book "Ulysses" By James Joyce,
soft ground etching, 1935, signed by the artist in pencil, numbered 88/150 from the suite separate from the book edition of 1500, As published by the Limited Editions Club, New York.


Condition:
Plate: 11 5/8 by 9 1/16 in.
References: Recorded and illustrated in the text by Claude Duthuit on the original graphics of the artist, Vol. I, No. 237.
Framing: Framed in accordance with accepted conservation standards, acid free mats and mounts, removable hinging.
Note: Matisse prepared six soft-ground etchings for "Ulysses", after consulting James Joyce personally about his epic masterpiece. This work combines the classic elegant simplicity of line that Matisse constantly emphasized with the high drama of Ulysses's battling the winds hurled at them by the gods.
Estimates*
US $
Euro
UK pound
Swiss Fr
100-100000
85-85000
73-73000
92-92000
| | |
| --- | --- |
| | * Estimates do not include 28% buyer's premium (see Terms and Conditions). NR means no reserve (minimum bid $50 unless otherwise posted). Estimates in other currencies based on conversion rates of Euro: 0.85 , British Pound 0.73, Swiss Fr 0.92. All conversion values are approximate with the final cost determined in dollars. workcode: hm-2001a-26 |