click thumbs
super large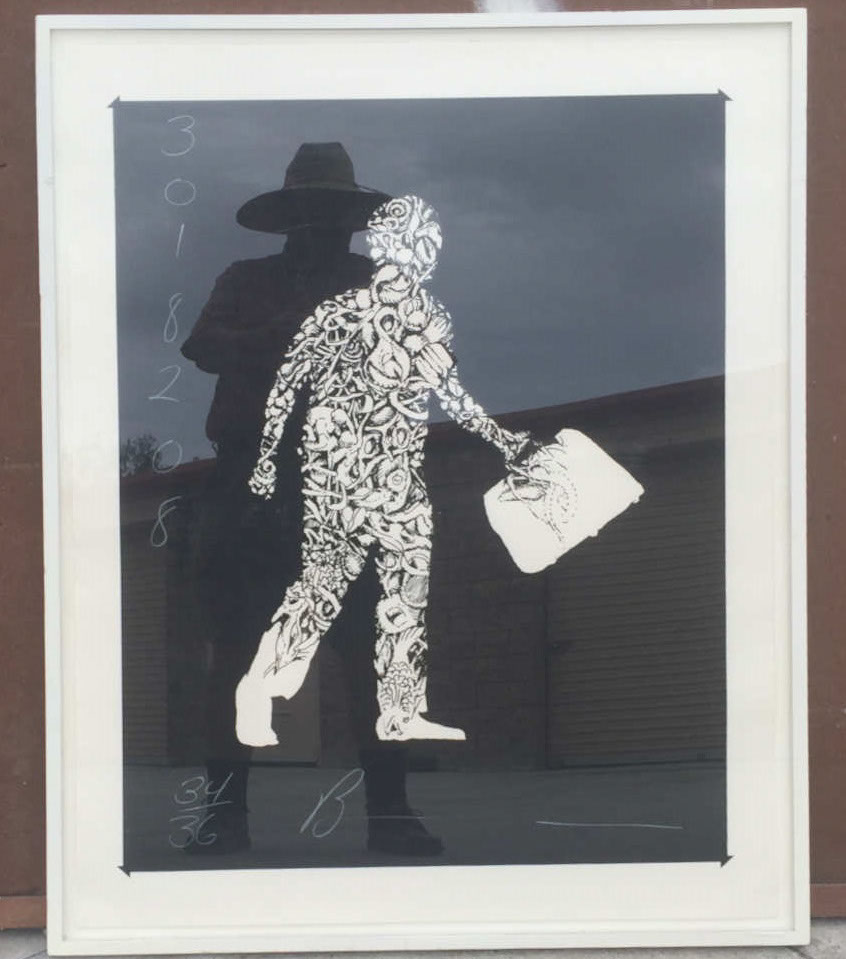 super large

super large
(Man With Briefcase), Work No. "3018208"
screenprint in colors, 1987, signed in white crayon, with the unique and edition number, in white crayon by the artist, numbered 34/36,


Condition:In very fine condition, not examined out of the frame. Frame has scuffing mainly at the edges.
Sheet: 41 1/4 × 29 1/4 in (104.8 × 74.3 cm)
Framing: Framed in accordance with accepted conservation standards, acid free mats and mounts, removable hinging.
Note: All works by the artist have a unique number as here "3018208".
Estimates*
US $
Euro
UK pound
Swiss Fr
100-100000
102-102000
86-86000
104-104000
| | |
| --- | --- |
| | * Estimates do not include 28% buyer's premium (see Terms and Conditions). NR means no reserve (minimum bid $50 unless otherwise posted). Estimates in other currencies based on conversion rates of Euro: 1.02 , British Pound 0.86, Swiss Fr 1.04. All conversion values are approximate with the final cost determined in dollars. workcode: jb-2001g-86 |